American Telecom Solutions Recognized for 20 Years of Business in Maryland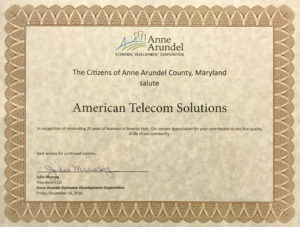 State of MD and Anne Arundel County Honor ATS
Severna Park, MD (January 6, 2017) – American Telecom Solutions has been issued a Secretary's Citation by the Secretary of the Maryland Department of Commerce for their "commitment to customer service and building lasting relationships with customers" over 20 years in business in the state. The honor was presented on December 20th at American Telecom's Severna Park, MD headquarters. ATS was also presented an award in recognition of 20 years of business in Severna Park from the Anne Arundel County Economic Development Corporation at the same meeting.
Founded in 1996 by Kent Wasser and Charlie Kreter, American Telecom Solutions has offices across the U.S. and Canada.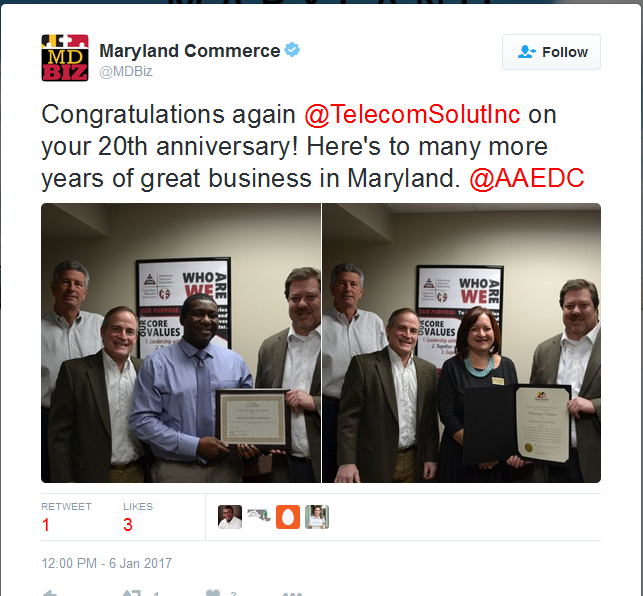 Mark von Rinteln, Charlie Kreter and Kent Wasser accept awards from Randall Toussaint, Anne Arundel Economic Development Corporation (left photo) and Lori Ratzburg, Maryland Department of Commerce (right photo).