Following is an actual email received January 26, 2017:
Good morning all! I would like to extend a huge thank you to both Steve Draft of American Telecom Solutions & the IT Services Team that assisted the Thousand Oaks office with our transfer/deployment of the Mitel phone system.
All personnel arrived as scheduled and the team of professionals dove right into their work and remained on the job until late Tuesday evening. When I arrived at the office early on Wednesday morning, all the phones had been installed and cabling was complete. The phone system was up and running and everything worked seamlessly! I had previously scheduled training for staff and Steve did a great job teaching/assisting staff all the commands and codes. For the staff members that had questions or issues; Steve assisted them individually. Then it was time for the admin's training; which was very educational.
Steve was back again on Thursday morning just in case there were any issues or staff having questions or concerns regarding their phones or messaging operations. He also went the extra mile and printed out a detailed list of names and extensions for the main phone module. He is a very detail oriented individual which assisted in this transition!
Thank you all once again! My office truly appreciated the work ethics and dedication of this team in order to obtain the end result of an entire (very busy) office kept up and running without any interruptions to our day to day calls.
Kudos to Steve Draft of American Telecom Solutions and our IT Services team!
Regards,
Laurie P.
Office Manager/Program Assistant
---
More Comments from our Customers:
---

We use the IP Based phone system from MITEL. It's cost effective and bullet-proof. Our implementation Patner was American Telecom Solutions, who did a fantastic job for us.
— Ted Tompkins, Partner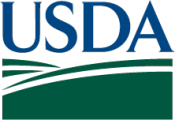 ATS is a great asset to the IT staff at all of our sites. The response time has been nothing short of immediate and the staff is always friendly. Their genuine concern and help with troubleshooting has always been consistent and thorough. The techs are always on time, proficient in knowledge and, efficient in work. No matter what I have asked ATS to do, they have provided a solid product or supplied me with superior service.
— Sam Pettit, IT Specialist

I just want you to know that Steve is fantastic! He kept me updated all the way on this service as he always does. I'd give anything to have a Tech like Steve on my team - he's great! As always you all are great!
— Noah Wood, Director
Please thank Charles for his service, as always he was dependable and efficient - a real company asset!
— Noah Wood, Director

I just wanted to drop you a note to "Thank You" for the years of service that you have provided W R Systems, Ltd.  Since we were your first customer in 1996, we are in the best position to evaluate your Team's performance and we can state un-equivocally that ATS is the BEST. You and your Team are the "Master's of Customer Service".  You understand our business and telecom needs; you have provided outstanding service over the years; and you have been responsive to our growth from 1 to 4 offices around the Virginia, Maryland and DC area. Thanks for all of your support.
— Brad Golden, Vice President

Please pass along my personal thanks to your crew for another outstanding job. I've received emails from Mt. Laurel detailing how pleased they were with the ease of the migration to a new system as well as the professionalism of your staff. It's always a pleasure to work with ATS because I know you and the ATS team have the same focus on customer satisfaction as we do at GDIT. Thanks for being a part of OUR team.
— Mary Johnson, Manager IT Support

In 30+ years of contracting for goods and services, I've experienced the good and the bad in terms of value and service. As I look back, no other firm has given us the responsiveness and value that ATS has - consistently and throughout our 7 US offices. Much more importantly, no other firm has invested in understanding IIE's needs and culture and no other firm has been as much as an active partner in helping us to achieve our objectives. What I especially appreciate is that Kent Wasser takes the time to understand what we want to accomplish and works with us to find an effective and economical solution. ATS gets it done - on time and on budget. You have my appreciation and unreserved recommendation!
— Bob Slattery, Deputy Vice President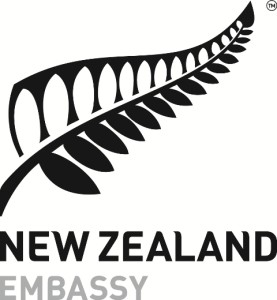 As usual your service is impeccable!
— Lyndsay Mimna, Administrator - Assets & Commercial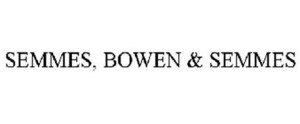 Six years ago, our law firm installed a VOIP system through ATS using the Mitel product. Our conversion was well-organized and the cutover was flawless.   Their marketing and service technicians knew their product well and trained both our systems staff and end-users on their product. On an ongoing basis, the software and hardware are both very reliable.  When service technicians are needed they are always very responsive, knowledgeable and often pro-active with suggestions for better understanding and independent use of our software.
When we were researching for a VOIP product we narrowed our search to 3 vendors.  We ultimately chose ATS because we liked the Mitel product for its ease of use for our in-house network staff.  Additionally, ATS and the Mitel system afforded more flexibility in compatible components that could be used with the system. It was also the best price for the overall package. Our Firm is very pleased with our relationship with ATS. We continue to feel that we made an excellent choice for our company and have never felt that we should have chosen a different product or vendor.
ATS and the Mitel product are similar to the Maytag commercials:  We rarely need assistance (because we have a great product) but when we do, we get the best in technical support!
— Bonnie Penfield, Executive Director