American Telecom Solutions launches atslink™
Cloud Communication platform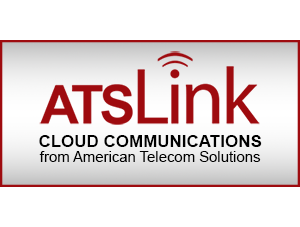 Severna Park, Maryland (August 8, 2018)
American Telecom Solutions, LLC has announced the launch of their brand new Cloud Communications platform. ATSLink™ is a cost-effective, convenient, feature-filled alternative to an on-site telephone system.
ATSLink provides the reliability and advanced features of VoIP without the large upfront equipment cost. And with monthly fees as low as $20 per user, lifetime warranty, lifetime maintenance, and simple plug-n-play installation, ATSLink™ is the ideal choice for small and medium-sized businesses.
Give us a call at 888-600-2287 for more information!
View our ATSLink™ Brochure